Support Our Efforts
As a 501(3)c, there are many ways that you can help Activate Oklahoma and our participants achieve an accidental healthy lifestyle.
#assist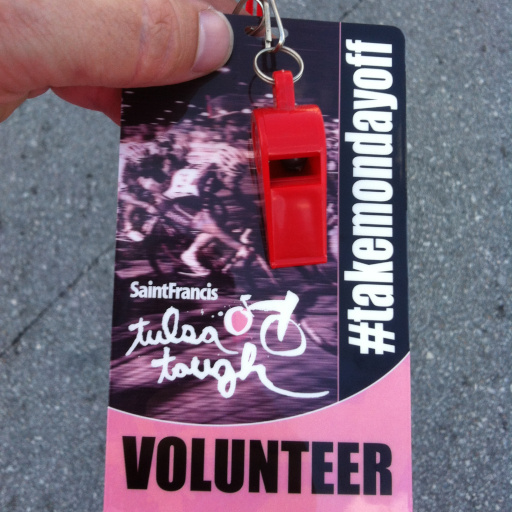 One of our biggest needs is volunteers to help during our training programs. You can volunteer once a month, once a week, or 2-3 times per week. The people in our programs benefit from conversations with others.
We also need volunteers to help with our events such as the Breaking Barriers 5K race. From race registration tables to course marshals, we have positions for every age and ability.
To find out more about our volunteer opportunities you can contact us in several ways through our Connect page.
#afford
In addition to our volunteers, we rely on cash donations, sponsorships, and advertising opportunities with local businesses, foundations and individuals.
Please let us know how we can work together to help more Oklahomans be active through our Connect page.
#acknowledge
Multiple levels of events sponsorships are available for each of our events:
Presenting Sponsor ($2,500)

Banner displayed at race
Name/logo on event registration page
Booth/table at event
Name/logo on Activate Oklahoma website
Name/logo in event advertising
Acknowledgement in RunnersWorld Tulsa newsletter (29K athletes)
Name/Logo on event t-shirts
Opportunity to distribute promotional material or coupons in event packets
Registration for 8 participants (w/ shirt)

Sponsor ($1,000)

Name/logo on event registration page
Booth/table at event
Name/Logo in RunnersWorld Tulsa newsletter
Name/Logo on event t-shirts
Opportunity to distribute promotional material or coupons in event packets
Registration for 4 participants (w/ shirt)

Sponsor ($500)

Name/Logo in RunnersWorld Tulsa newsletter
Name/Logo on event t-shirts
Opportunity to distribute promotional material or coupons in event packets
Registration for 2 participants (w/ shirt)

Sponsor ($250)

Name/Logo on event t-shirts
Activate Oklahoma is a 501(3)c non-profit organization established to encourage Oklahomans to enjoy an active, healthy lifestyle.
302 S Cheyenne Ave, Suite 103, Tulsa, OK 74103